EVENT
EVENT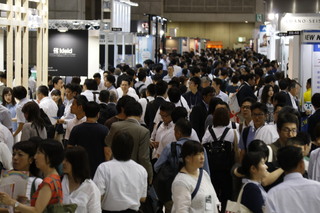 Event name
1st INTERIOR TOKYO [January]-Interior Products & Furniture Expo
Outline
It is January edition of INTERIOR TOKYO 2018 [July]. Both shows will be held together with other lifestyle and gift item exhibitions. Reflecting the strong demand from industry, the exhibition will be held twice a year from 2018.
Date
2018/1/24/(Wed)~2018/1/26/(Fri)

Time
10:00~18:00
Last day until 17:00
Admission
Private
Admission fee: JPY 5,000/person without invitation ticket.
Venue
International Exhibition Hall 4〜7
Bus Information
Organizer
Reed Exhibitions Japan Ltd.
Contact
Organiser: Reed Exhibitions Japan Ltd.
Tel: 03-3349-8505
Send email to Organizer

Website
www.giftex-expo.jp/en/spring/