EVENT
EVENT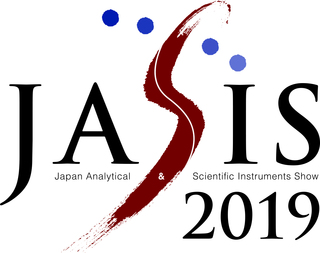 Event name
JASIS 2019 (8th)
Outline
The Exposition of Analytical Instruments,Parts & Components,Scientific Instruments,Laboratory equipments / apparatus,Measurement Instruments and Testers,with the related Technical Seminers & Academic Conferences.

Date
2019/9/4/(Wed)~2019/9/6/(Fri)
Exhibition: Sept. 4(Wed.) - 6(Fri.)
Conference: Sept. 3(Tue.) - 6 (Fri.)
Time
10:00~17:00
10:00 - 17:00
Admission
Private
Free of charge
*Please note that there certain conferences have admission fees while others do not.
Venue
International Exhibition Hall 4〜8
International Conference Hall
Convention Hall,International Conference Room,Medium-sized Meeting Room201,
Bus Information
Organizer
Japan Analytical Instruments Manufacturers' Association (JAIMA) / Japan Scientific Instruments Association (JSIA)
Contact
Check Website
Website
https://www.jasis.jp/en/