BARRIER-FREE
Direction
P1 Makuhari Messe Parking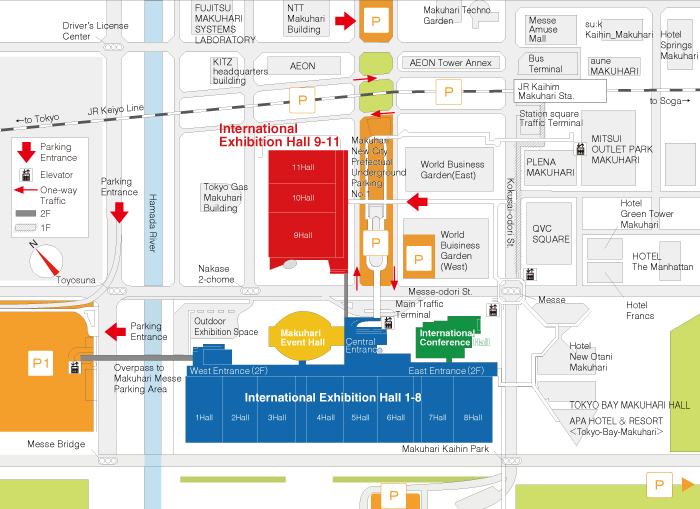 No.
Parking
Operating hours
Charge
Capacity
Tel
P1
Makuhari Messe Parking
*Handicapped person
8:00-23:00
(Last entry 21:00)
●Standard ¥1,000/1day/1time
●Large and Medium
 ¥4,100/1day/1time
●Motorcycle ¥200/1day/1time
(More than 51cc displacement)
*Parking fees are waived only if the driver or passenger have their own assigned certificate of physical/mental disability or medical rehabilitation handbook.
5,500
(120 bus spaces,50 motorcycles spaces)
043-296-0766
By wheelchair users (PDF)
Services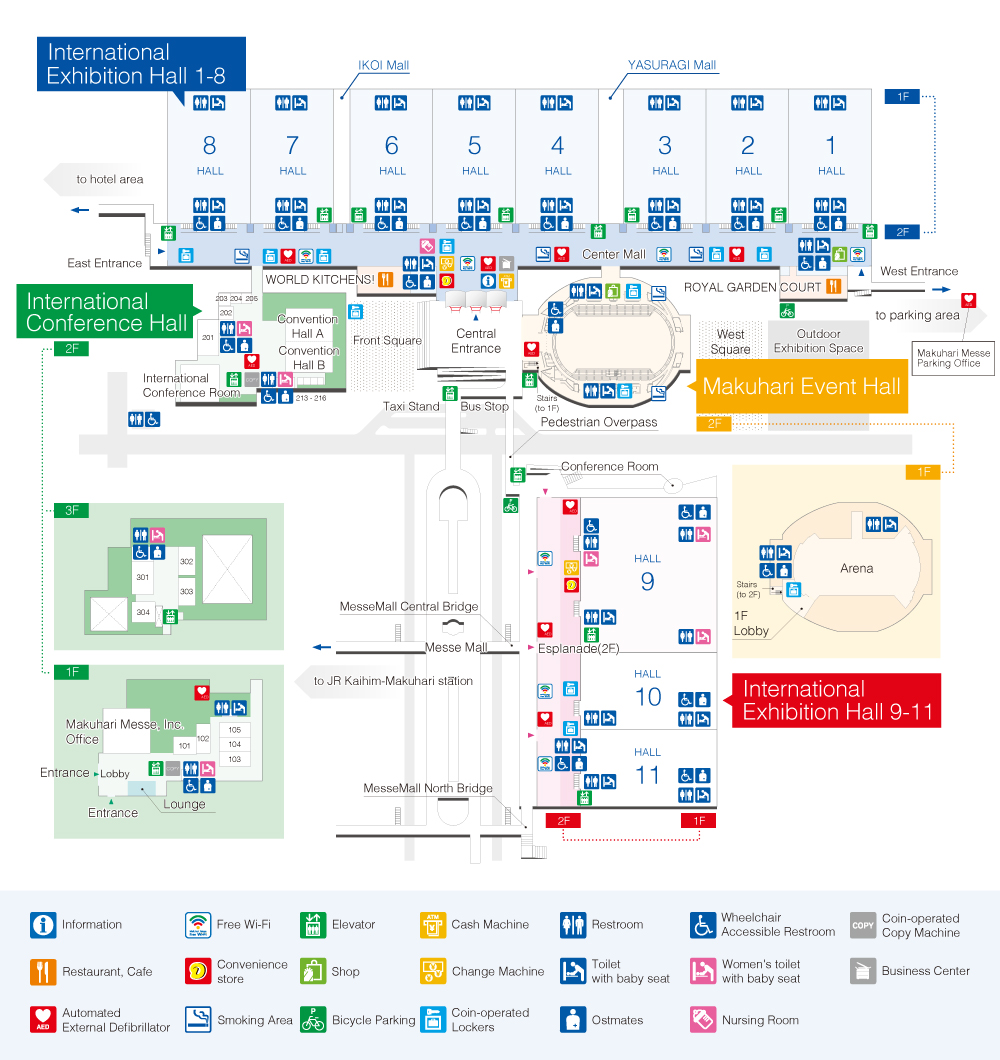 Restroom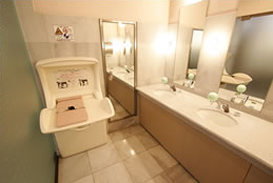 ■Restroom with Baby Seat
Baby seats (diaper-changing beds) are available as shown below.
Restroom
Toilet with baby seat
Women's toilet with baby seat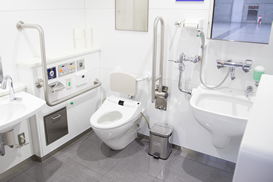 ■Wheelchair Accessible Restroom.
Wheelchair accessible restrooms are available throughout the facilities, .
Wheelchair Accessible Restroom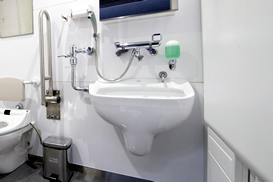 ■Ostmates
Facilities for Ostomates (including a warm-water handheld shower and sink) are available as shown below.
Ostmates
Nursing room
■Location

Central Entrance

■Facility

Nursing space (3 separate booths), diaper-changing beds, Wash basin, Formula water heater

■Open hours

The facility is open for the event* period.(*Event held at Exhibition Halls 1-11 and Makuhari Event Hall)
8:00〜20:00 (may change depends on the event schedule)

■TEL

043-296-0535
Nursing room
Barrier free
【Q1】I would like information about accessibility for the disabled.

See Wheelchair Access Map for details.

【Q2】Can I borrow a wheelchair?

Wheelchairs can be borrowed at the Makuhari Messe. Please contact Makuhari Messe Guard or dial Operation Control Center 043-296-0531. However, please note that quantities are limited.

【Q3】Is there a parking lot for the handicapped person? Can space be reserved?

There are 51 spaces for the handicapped person in the Makuhari Messe Parking.
Reservations are not accepted. Parking fees are waived only if the driver or passenger have their own assigned certificate of physical/mental disability or medical rehabilitation handbook.
7/23(Saturday)
7/24(Sunday)
7/24(Sunday)
7/24(Sunday)