Makuhari Messe Facility Overview
Start your future
Makuhari Messe is a leading convention complex of Japan and consists of three facilities: International Exhibition Hall, International Conference Hall, and Makuhari Event Hall.
Site area is 210,000㎡, and total exhibition area is 75,000㎡
The three facilities are connected on the second-story level for seamless movement.
The location is excellent, with neighboring hotels, commercial facilities, and restaurants. It is also easily accessible from central Tokyo as well as Narita/Haneda airports and an approximate 5 minutes on foot from the closest station (Kaihimmakuhari Station on the JR Keiyo Line).
Total site area
Total floor area
Total building area
Parking area
217,151㎡
169,910㎡
137,806㎡
166,200㎡
(5,500 standard vehicles, 120 large vehicles, 50 motor cycles.)
International Exhibition Hall 1-8
It is the largest international exhibition center in Makuhari Messe, where various events are held, from trade fairs and exhibitions to large-scale ceremonies and gatherings, and concerts. The exterior is based on the image of the mountains of the Boso Peninsula in Chiba Prefecture. The red roof at the Central Plaza stands out.
Exhibition Hall 1‒8 (54,000 ㎡) can be divided with movable partitions
| | |
| --- | --- |
| Usage | Trade fairs, Exhibitions, Events, Concerts, Assemblies, Ceremonies, Exams, Parties, Athletic meets, etc |
International Exhibition Hall 9-11
It is a medium-sized international exhibition hall featuring a bow-shaped roof that arranges the waves of the Sotobo and Uchibo lines of Chiba prefecture.
Access to other facilities at Makuhari Messe is smooth by using the connecting bridge. In addition, it is directly connected to the fountain and the lush promenade "Messe Mall", and is the closest to access from Kaihin Makuhari Station.
Exhibition Halls 9 to 11 (18,000㎡) consist of three halls, Exhibition Hall 9 (9,000㎡) and Exhibition Halls 10 and 11 (4,500㎡ each), which are suitable for displaying heavy objects.
| | |
| --- | --- |
| Usage | Trade fairs, Exhibitions, Events, Concerts, Assemblies, Ceremonies, Exams, Parties, Athletic meets, etc |
International Conference Hall
It is an international conference hall that can be widely used from international conferences to corporate training and reception parties.
It consists of a convention hall that can accommodate 1,600 people, an international conference room, and 22 conference rooms, small and medium-sized.
It is also connected to Halls 1 to 8 of the International Exhibition Hall, and many seminars and lectures are held at the same time according to the exhibition.
| | |
| --- | --- |
| Usage | Meetings, Ceremonies, Symposiums, Seminars, Parties, etc |
Makuhari Event Hall
It is a dome-shaped hall that can be used for various purposes from concerts, ceremonies and gatherings to sporting events, exhibitions, and lectures. It can accommodate up to 9,000 people.
With a design and equipment that gives due consideration to sound and lighting, it is possible to respond to various production contents.
| | |
| --- | --- |
| Usage | Concerts, Sports matches, Events, Ceremonies, Assemblies, Lectures, Exhibitions, etc |
Coordinated use of multiple facilities (Example)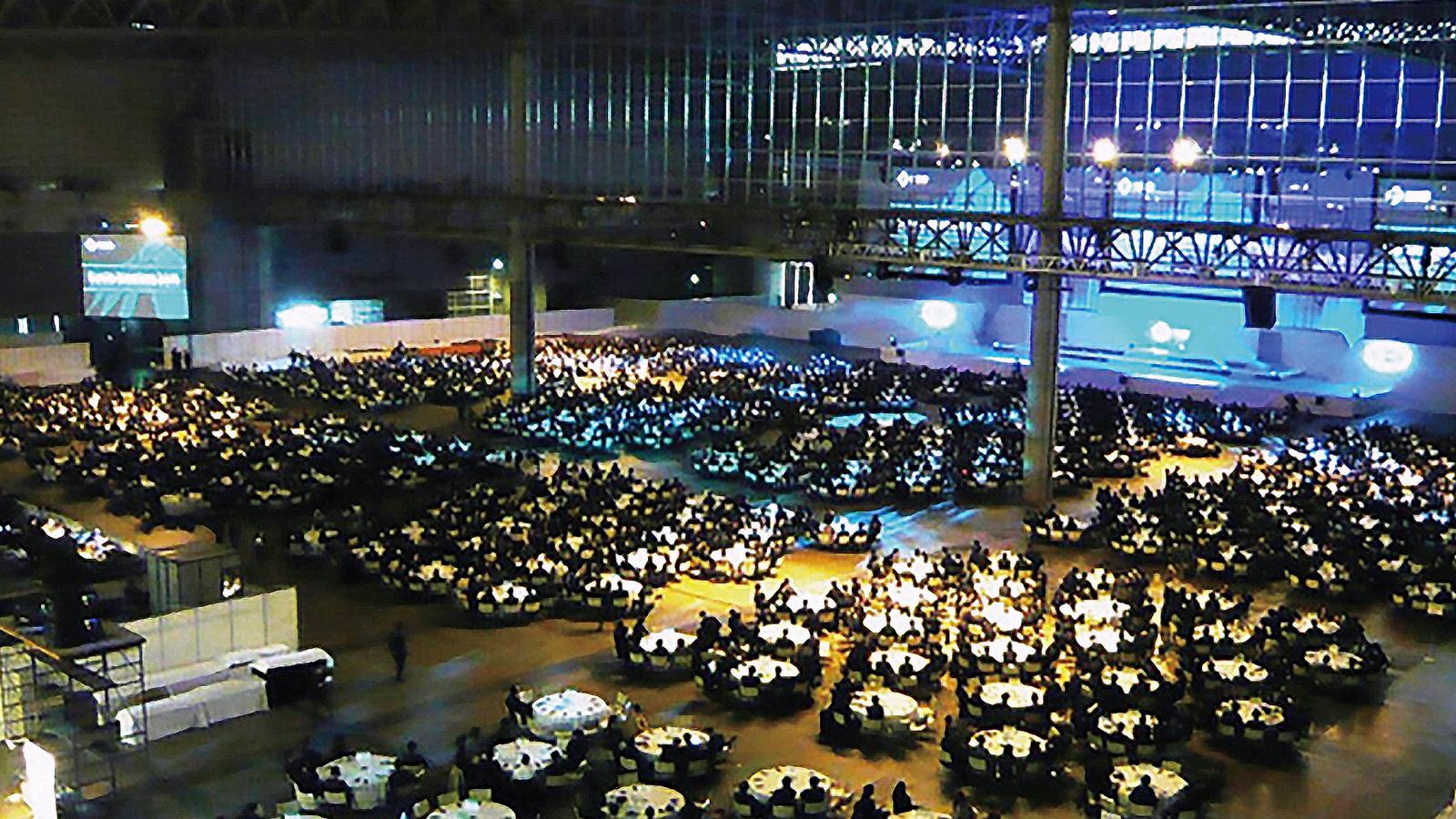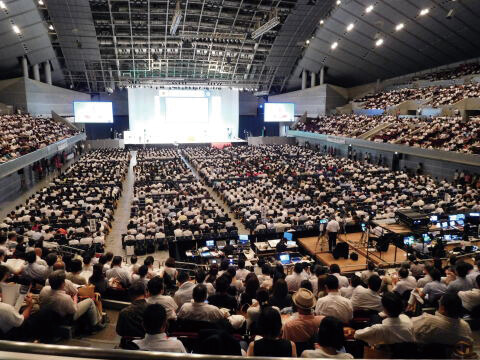 It is possible to hold an event that uses multiple facilities in cooperation.
The three facilities are connected at the second floor level, making it easy to move between facilities.