EVENT
EVENT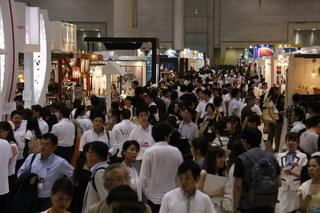 Event name
1st Health & Beauty Goods Expo Tokyo [January]
Outline
It is January edition of Health & Beauty Goods Expo Tokyo [July] - Japan's leading exhibition for health & beauty products. Body care, aroma, fragrance, etc. will be showcased. The show will be held under the umbrella of Beauty & Health Week [TOKYO].
Date
2018/1/24/(Wed)~2018/1/26/(Fri)

Time
10:00~18:00
Last day until 17:00
Admission
Private
Admission fee: JPY 5,000/person without invitation ticket.
Venue
International Exhibition Hall 4〜7
Bus Information
Organizer
Reed Exhibitions Japan Ltd.
Contact
Organiser: Reed Exhibitions Japan Ltd.
Tel: 03-3349-8505
Send email to Organizer

Website
www.hb-expo.jp/en/Home_spring/